Fun Today.
Success Tomorrow.
Seasonal and Year-Round Opportunities!
Why We Love Working at Cedar Point:
Pay is competitive.
Located on a beautiful mile-long stretch of Lake Erie beach.
Career advancement and promotion opportunities.
Find year-round and seasonal positions.
Opportunities to represent Cedar Point on university campuses nationwide.
Make friends for a lifetime.
Upcoming Events
Join the FUN today!

Cedar Point Live Entertainment is holding auditions and technical interviews for the 2023 season

Audition locations, dates, times, and other information can be found here!

We are searching for talented individuals to fill a number of performer and backstage positions for our 2023 shows. Positions available for candidates that are 18 years of age or older.

Positions include:

- Dancers
- Singer/Dancers
- Singer/Movers
- Actors
- Activity Hosts
- Costume Characters
- Lighting Technicians
- Sound Technicians (with audio mixing skills)
- Follow Spot Operators
- Stage Managers
- Electricians
- Stage Crew
- Production Supervisors
- Costume Shop/Wardrobe Staff
- Stitchers
- Dressers
- Props Team

Audition locations, dates, times, and other information can be found here!
Cedar Point Job FairSaturday, April 1st 10:00am to 4:00pmSawmill Creek Resort - 400 Sawmill Creek Drive, Huron, OHHiring for All Positions!Cedar Point Open InterviewsSunday, April 2nd 10:00am to 4:00pmCedar Point Recruiting Center - 2220 First Street, Sandusky, OHCome work where FUN is your job!
A seasonal job with us can help lead you to a successful future.
That's because you'll have the chance to:
Get real-world experience in how our business operates.
Develop skills that look good on a resume or application.
Interact with different people of all ages and backgrounds.
Learn about cash handling, inventory, customer service,
food preparation, safety and much, much more.
Working with us is an opportunity that can pay off
for years to come – with skills, knowledge, experiences
and friends that can last a lifetime!
Download PDF
Perks of the Park
Leadership training and exposure to industry executives.
Opportunity to earn a B.S. degree in Resort and Attraction Management through Bowling Green State University.
Affordable, renovated housing on-site with FREE laundry (eligible associates)
Employee-ONLY ride, game and movie nights, and great bus trips.
Free Cedar Point apparel plus discounts on merchandise and food.
Free entry to Cedar Point, Cedar Point Shores Waterpark, and all Cedar Fair parks across the U.S.
Complimentary park tickets for family and friends.
Free laundered uniforms.
Free local transportation in town.
Discounts at many local businesses.
LP.SKU-27.TITLE
I got started working at Cedar Point when I was 19 years old in 2014. I first came to Cedar Point during math and science week the year before and I absolutely loved it. It was so fun because even though we were doing school work, it was at Cedar Point. I actually had a friend who said they worked here the summer before and they had a blast and apply. So I did! I applied, I started out as a ride host, which was amazing because when you think about Cedar Point, we have such amazing rides here so why not be a ride host. Through that, I spent four good seasons as a ride host and I absolutely loved it. I did many different things at many different rides. Then, I realized at the end of each season, as soon as the season ended and I left, I knew I wanted to come back.
– Aleah
Working here, I learned that everybody is not exactly like me with their own ways they do things. Public speaking is definitely one of them. At school, I was exactly the best project presenter. Here being a front desk clerk has gotten me to open up and be myself. Coming here, I didn't know anybody and had to make friends on the go. I've done that which surprised me and made me happy.
– Chloe
When I first came, I started working at the gates. So, I started at the Main Gate, but then I was lucky enough to work at the Beach Gate, the Marina Gate and finally the Resort Gate. So I spent about a year here and one day my schedule said, report to FunWay 3 and nobody seemed to know what FunWay 3 was, but it ended up being the toll booths. And so, I started the rest of my career here at the toll booths, and I really enjoy interacting with the people and I just have a good time./ The thing I love the most, I used to teach, so I miss the kids. Now, I have the opportunity to see all varieties of children and see the enthusiasm when they come to the park, they're anxious to go.
– Georgia
Casting Call!
Cedar Point's Award-Winning Live Entertainment Division is searching for talented entertainers, technicians, stitchers, and costume characters for our upcoming Summer 2022 season!
To learn more about available positions and tips on submitting your audition, click the button below.
Download PDF to Learn More!
Lorem Ipsum
SUB-TITLE Lorem Ipsum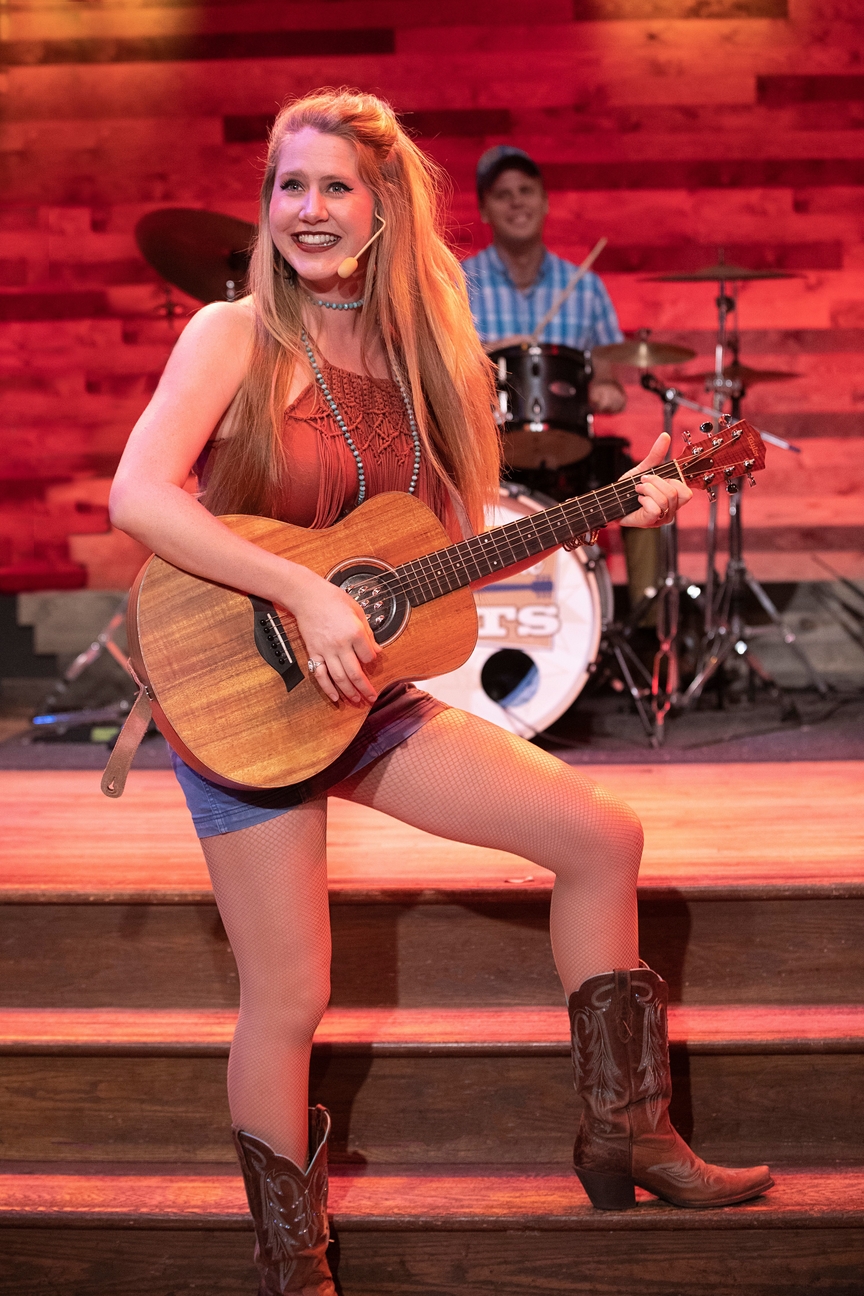 Our Talent Network
Join our Talent Network so you can stay connected and be alerted to future opportunities
Join